Inland waterway transport
Hungary lies at the intersection of four transcontinental transport links passing through Europe, one of them is the Rhine-Main-Danube waterway. Due to its excellent transport-geographical position, Hungary is an unevadable factor in the European East-West direction in inland waterway transportation.
Inland waterway freight is the most appropriate freight method when it comes to bulk cargo in big tonnage, heavyweight or oversized goods as well as, from the few pieces part cargo, through 800-2.000 tons as a full shipment, up to 6.000-10.000 tons in convoys.
Why by ship? – because the shipping in long-distance transports:
has the lowest specific costs (1 ton of goods with 5 litres of fuel can be carried by ship to a distance of 500 km, by rail to a distance of 333 km, by truck to a distance of 100 km)

is the most eco-friendly method of freights (The harmful environmental effect of railways is 3 times higher, the one of road freight is 15 times higher).
​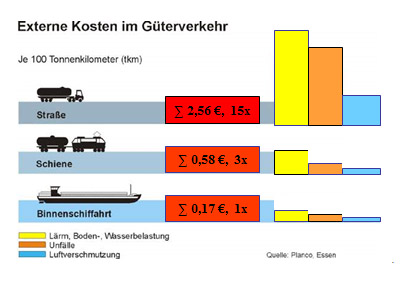 Capable (a ship of 2.000 tons carries the same quantity of goods as 67 trucks of 30 tons; a convoy carries the same quantity of cargo as 400 wagons and 650 trucks).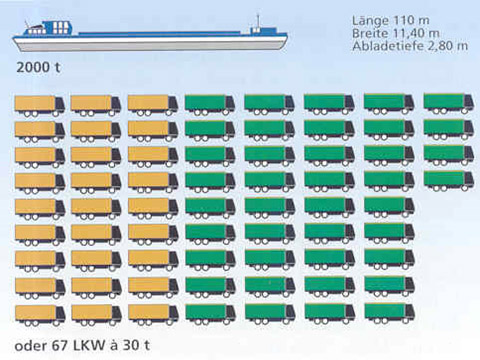 Surprisingly fast (due to the constant 24-hours operation, a ship of 2,000 tons can reach Amsterdam within 10-14 days, and Constanta within 6-7 days from Budapest).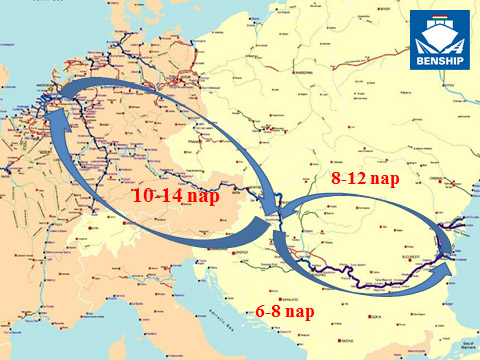 Having recognized all this, the European Union designates a more serious role to the river shipping its transport policy. According to the so-called White Book, by 2030 30%, by 2050 50% of the transports above 300 km have to be operated on railway or waterway. In the Danube countries, the goal of the European Danube Region Strategy is to increase the proportion of inland waterway by 20% by the year 2020.